Notifications
If there are new alarms or user reports, you will see the icon Notifications with the number of open tickets at the top right. Click on the icon to display them.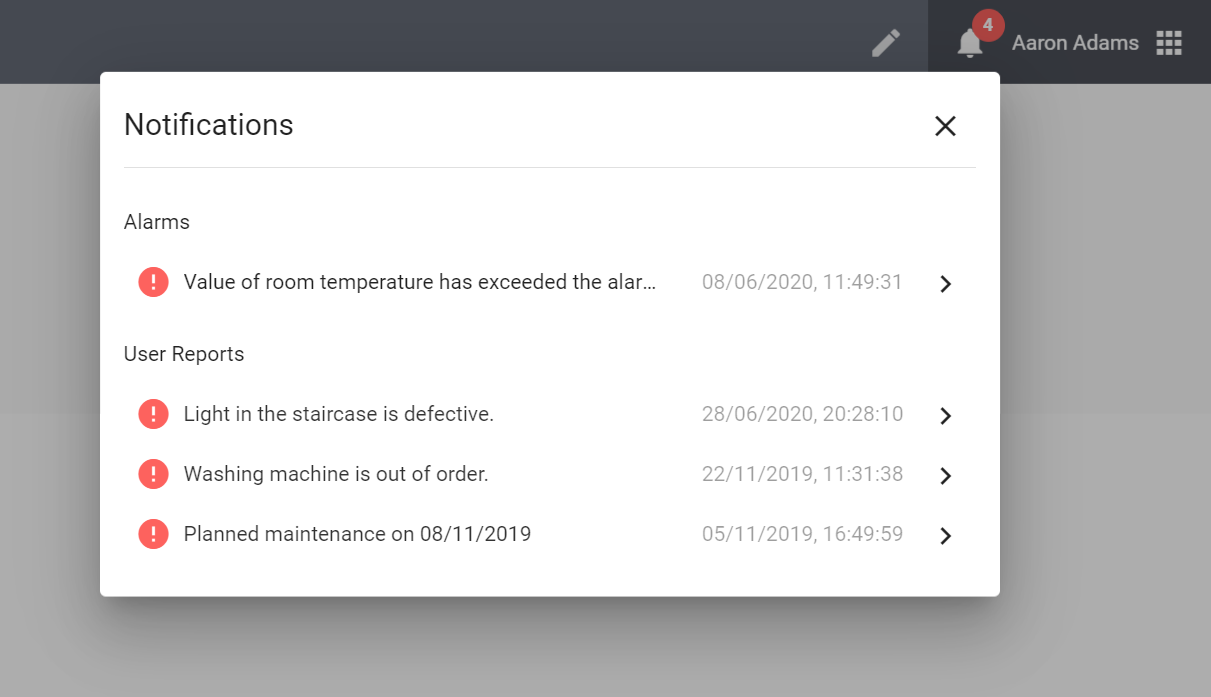 Ticket details
To get details about a ticket, click on Ticket Details to the right of the respective ticket.
You can acknowledge or close the ticket using the two buttons Acknowledge and Resolve. Further information on ticket details can be found at Ticket details.
To return to the general overview of the pending tickets, click on the Back to Notifications icon at the top left.
If an alarm sound is playing, you can temporarily mute it by clicking Mute.
To hide the notifications again, simply click on the Notifications icon again or on Dismiss.